How does a foreigner cease to be a stranger? How does a stranger become a relative? How does a relative become so foreign and so present at once? Kirstin Schmitt is all of this. She is a foreigner, a stranger and she is also family. A family adopted by her own desire to belong, to explore and to show us our own places, the places to which we belong. Kirstin was not born in Cuba, but she doesn't need that geographical fact to belong, to be entrenched in Cuban history-blood and roots to her very core. She has embraced a foreign place and has made it her own. Her photographs are simply a graphic witness of her journey. A journey of faith, discovery and hope.
La Manigua: Hi Kirstin, welcome to La Manigua. Tell me about yourself. Where were you born and raised? How did you become interested in photography and cinematography?
Kirstin Schmitt: Thank you very much for the invitation. It is a great honor for me to talk with you, particularly because La Manigua is a blog which is primarily dedicated to Cuban photographers. You know, many personal threads come together in Cuba: Studies, a part of my family and the beloved people who live in the Island…
I am a German visual artist working mainly with film and photography. Since 2006, I have lived between La Habana and Berlin. I studied Visual Anthropology and Mesoamerican Studies. Later I also studied documentary filmmaking in Germany and at the EICTV-Escuela international de Cine y TV en San Antonio de Los Baños. For 3 years I worked as a filmmaking teacher for the Goethe Institute in Luanda, Angola. Beside my solo projects, I have been participating in a two artist projects with Cuban photographer Juan Aristides Otamendiz since 2015. We have our studio in Habana Vieja, which we are renovating right now.
Photography and film are my escape valve to deal with foreignness. I like to find closeness in strangeness, and strangeness in proximity. Also, life is too short for all the things I would like to experience. Like rebirth without dying, through the process of image creation I can accommodate more what-ifs in my lifetime. Filmmaking and photography bring us to realities, people and places we would probably never come across. I think it's a virtue of art in general. The power to twist our points of view and conceptions. We are able to generate (collective) life-experience by making and consuming art. I believe that's amazing!
Trailer Adelheid, Kornelius and The Deaths by Kirstin Schmitt
LM: Let's talk about your documentary work, specifically Adelheid, Kornelius and The Deaths which was nominated in 2019 for the Hessian Film Award. This documentary talks about death, and how this couple prepares for the inevitable. Why did you decide to do this particular project?
KS: What is the price of our life choices? How can one die in peace? What is our legacy? Like most people, I'm afraid of death. The Fear that a loved one or myself might fall before time. Being ready to die one day, is one of the biggest personal challenges to accept.
For more than 8 years I have accompanied my protagonists with the camera. The millionaire couple Adelheid (78) and Kornelius (82) have been married for more than 53 years. Despite their wealth, they have led by conviction, an ascetic minimalist, recycling lifestyle and a symbiotic relationship. Forceful Kornelius is the dominant part. So far, Adelheid has always gone along with everything. Never having to make any decisions herself. But everything changes when Kornelius prostate cancer is diagnosed at advanced stage. Rehearsed relationship conditions turn around. Adelheid has to learn to become independent at almost 80 years old. She starts to prepare herself to be a widow someday, as she knows that Kornelius will be the first one to pass away…
In precise miniatures of everyday life with a lot of dark humor, the atmospheric long-term direct cinema documentation tells about farewell from life, gender, alternative lifestyle, death and inner peace.
Adelheid and Kornelius don't quarrel with their fate. A skill and humility that is becoming increasingly rare in our modern hedonistic narcissistic world. That touched me very much. They have the gift of diminishing my fear of death.
Serie Arroz con Mango: El Hombre Nuevo by Kirstin Schmitt (Sailor's Yarn Collective)
LM: In 2006 you made an experimental short film in 16mm format entitled El Monte which deals with the loss of faith during childhood. Can you tell me what was the idea behind it?
KS: The experimental 16mm film was made while studying at EICTV in Cuba. It is the visual accompaniment to a text that I wrote and deals with letting go of a childlike belief in a god who is outside of ourselves and the associated complete delegation of personal responsibility to higher powers. God's will be done! This maxim is healing and helps to survive strokes of fate, but it also harbors negative dimensions. This surrendering attitude may turn into a passive and devoted one. It offers excuses. As a child, for me this cognation was accompanied by melancholy. Stepping out of a protective cloak into personal responsibility. The loss of paradise. Growing up.
LM: In your work I noticed that you have a special connection with Cuba. Tell me what triggered your interest in the Caribbean island and how your trips have shaped your work?
KS: After studying in EICTV, I began to take a contemporary dance class at the National Theatre in Havana, which affects me on many levels. Right away, it shows you the boundaries of your mind and body, but with concentration you may overcome them. That releases a lot of energy, which also radiates into other areas of life. I guess it is no coincidence that I started photographing in parallel with dance — dance and photography are a certain kind of meditation in motion. Their immediacy is a great balance to filmmaking.
In Germany I learned to feel and think. I have been formed aesthetically and culturally in Europe, nevertheless I feel artistically at home in Latin America, particularly in Cuba where I got tattooed by alienation and rich cultural influence. Art plays an important role in Cuba. In Germany too, of course, but there is completely different, much more elitist and esoteric way. Europe has a lot more sophisticated art, but just a few people participate. Cuba is the other way around: creativity, art, music, dance, etc. take part in everyday life. Everybody participates. This immense cultural wealth -in such abundance and naturalness- can only be found in a few places.
Without Havana, I might not have started taking photos. The city is so full of stories, poetry and drama I want to share with other people.
All photos by Kirstin Schmitt
La Habana holds me under its spell. Why? I have tried for several years to uncover the secret of the city. My first photo series PAN CON CROQUETTA (2012 - 2015) is an expression of this longing. It is a photographic psychoanalysis, experimenting in black and white snapshots with combinations of images in pairs. Like in film montage, a combination of images creates new a story which is not visibly in a single photo but appears like a ghost when two photos are played together. After dance classes, I fermented for months in shooting and editing. Like a Kaleidoscope, I pushed photos back and forth. Of course, I was not able to lift Havana's secret and did not find satisfying answers, because the city is an oxymoron, where contrasts and contradictions coexist. They go hand in hand and form one of the most fascinating cities, where "truths" transform and escape when one tries to catch them. It took time to realize that Havana and its "kafkaresk" reality cannot be understood intellectually. It is a city of Fata Morganas and facades, where one slips as long as one dares to participate. "Do it! Because tomorrow may not exist" the city admonishes.
We Europeans often think the world is what we see. Cuba teaches the visible only as a surface. Havana sharpened my eyes to focus on the not so obvious and seemingly invisible. As in the film editing or in music composition, the soul of the work is not just what you tell but what you leave out. In this empty spaces the magic happens.
LM: Is there an interest in Germany and Europe for that matter, in Cuban imagery and projects with Cuban topics?
KS: Yes. Cuba's fate and developments are followed with worldwide interest because of its role in world history. The romantic part in many of us wishes that it might work out. The world speculates how Cuba would have been, if things had turned out differently and how it might fare in the future. Hardly any other country is so charged with hopes, myths, glorifications, revolutionary romance, admiration and expectations. On the other hand, there are aversion, disillusions and disappointment. The country does not leave you indifferent. Cuba polarized people all over. Works about/from Cuba are often faced with a double dilemma: They got instrumentalized for one or the other political agenda. But the island and its people are so much more than just "Cuba si" or "Cuba no".
When it comes to Cuban imagery and projects with Cuban topics, I wish to see a more holistic gaze in Europe. Outside the island, the imagery of Cuba primarily has been shaped by cultural strangers. We all know the famous pictures of male American, European or Russian photographer legends. Masterful pictures. Seductive. But in terms of the content, unfortunately they are often stuck in superficial phenomena and still repeat the same narratives. This interpretative sovereignty is one-dimensional. Cuba's Imagery outside is lagging behind the inner developments of artistic perspectives. What we think we know about Cuba and its people is very influenced by a few western gentlemen. Cuba has such a vibrant photo scene which explores the country in its complexity and deeps beyond common narratives. Unfortunately, there is a lack of representation of Cuban photographers from diverse backgrounds at major international festivals, awards, magazines, etc.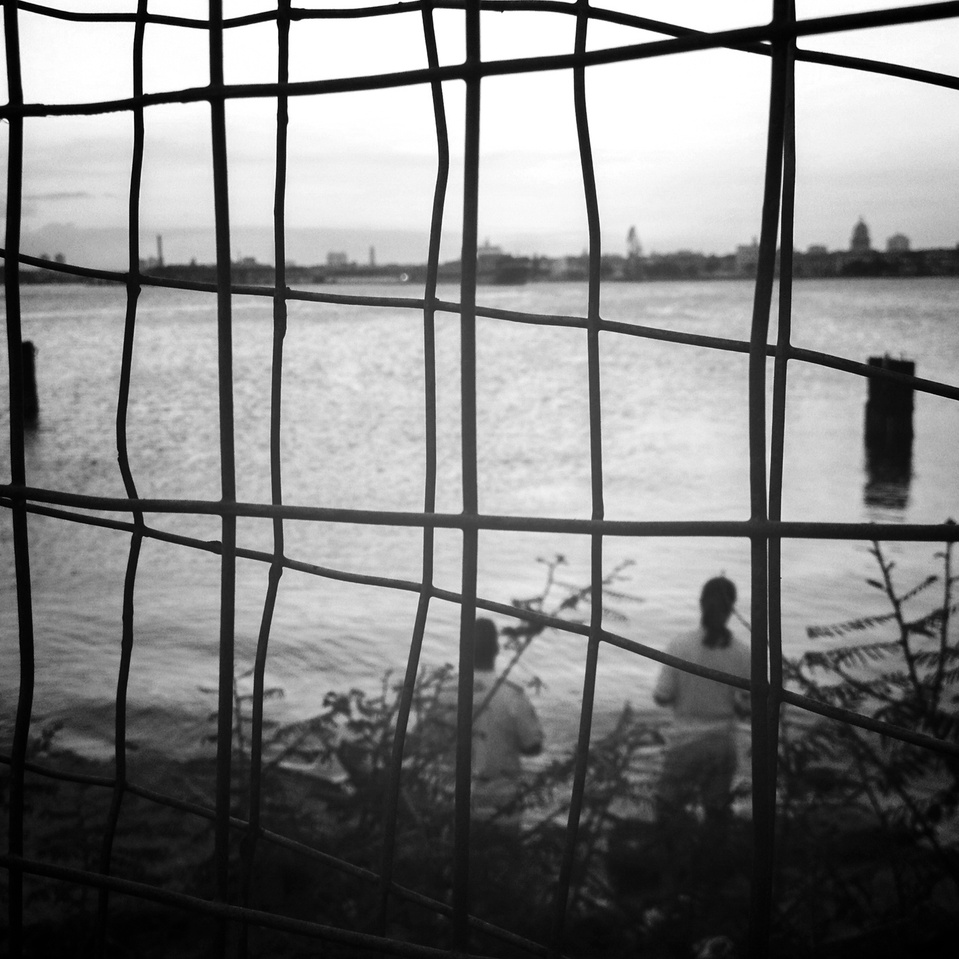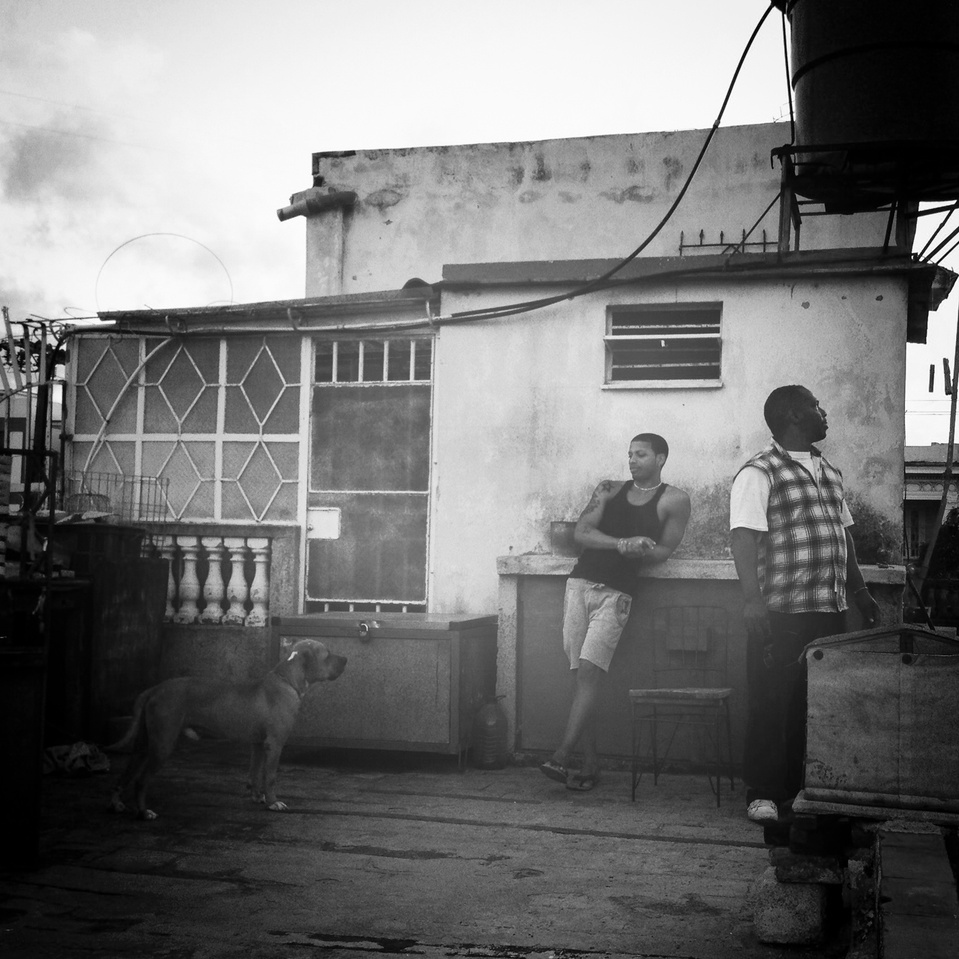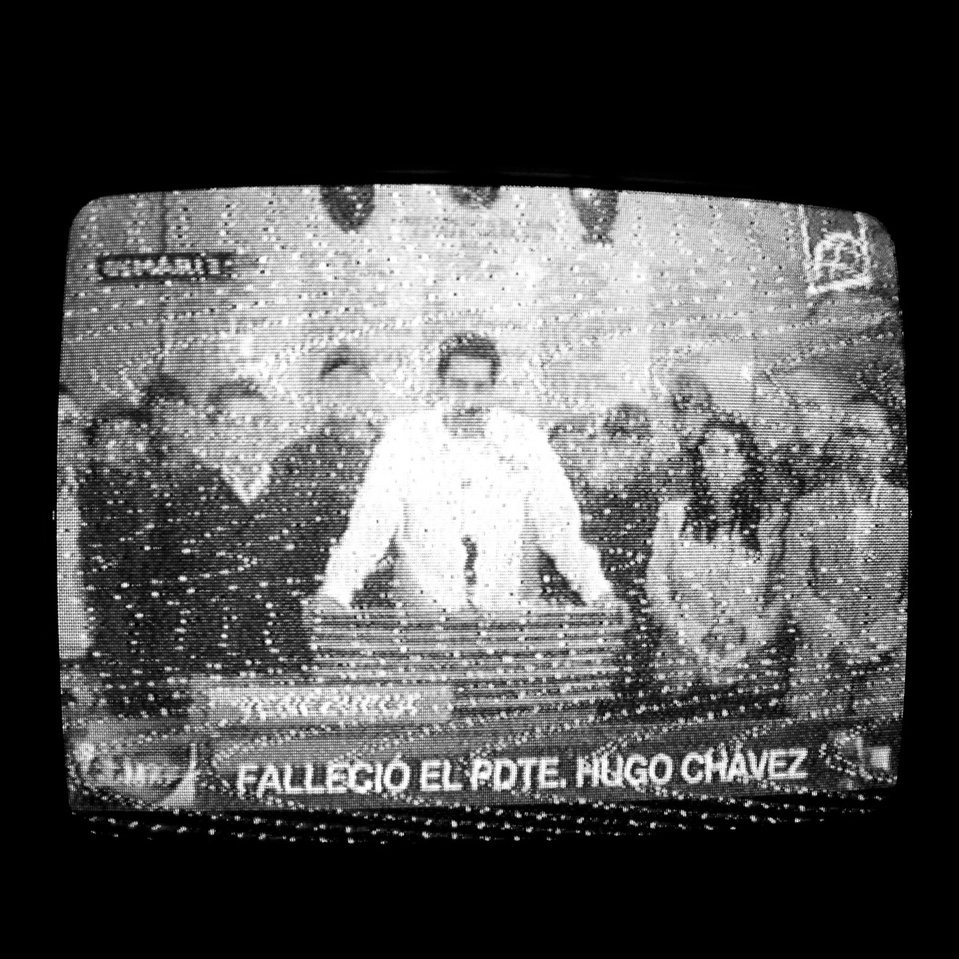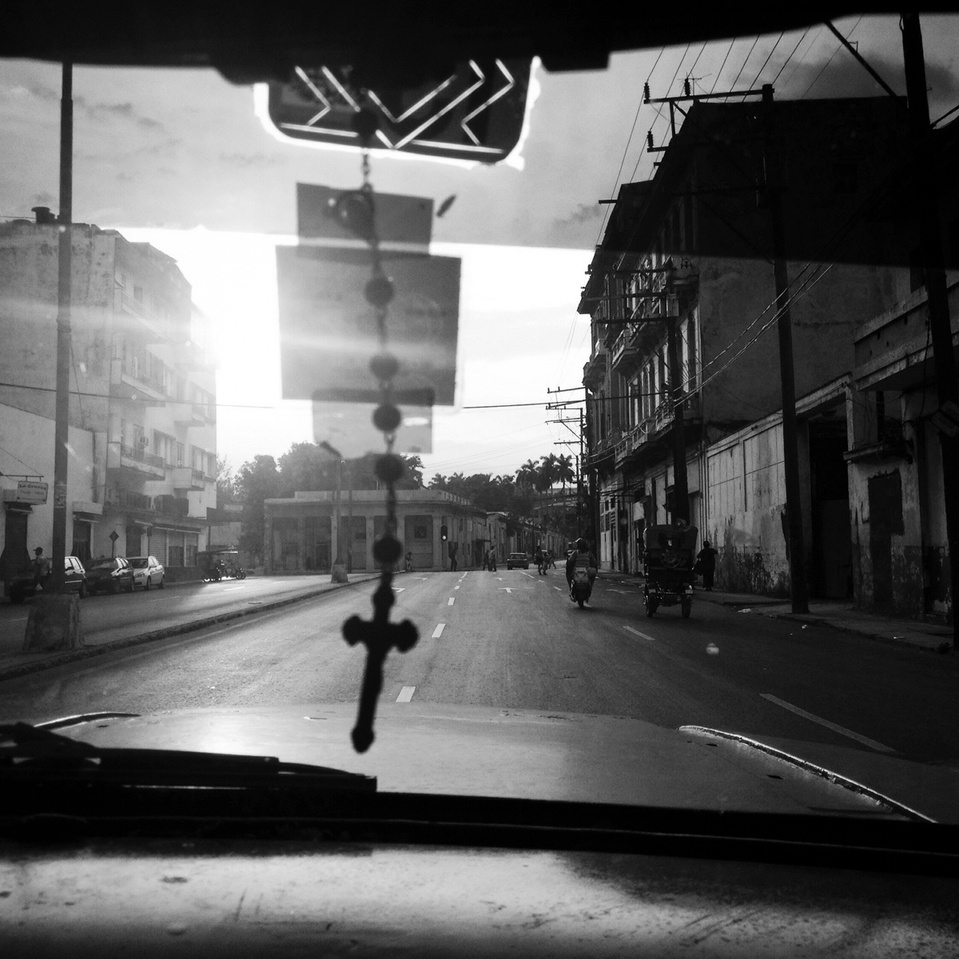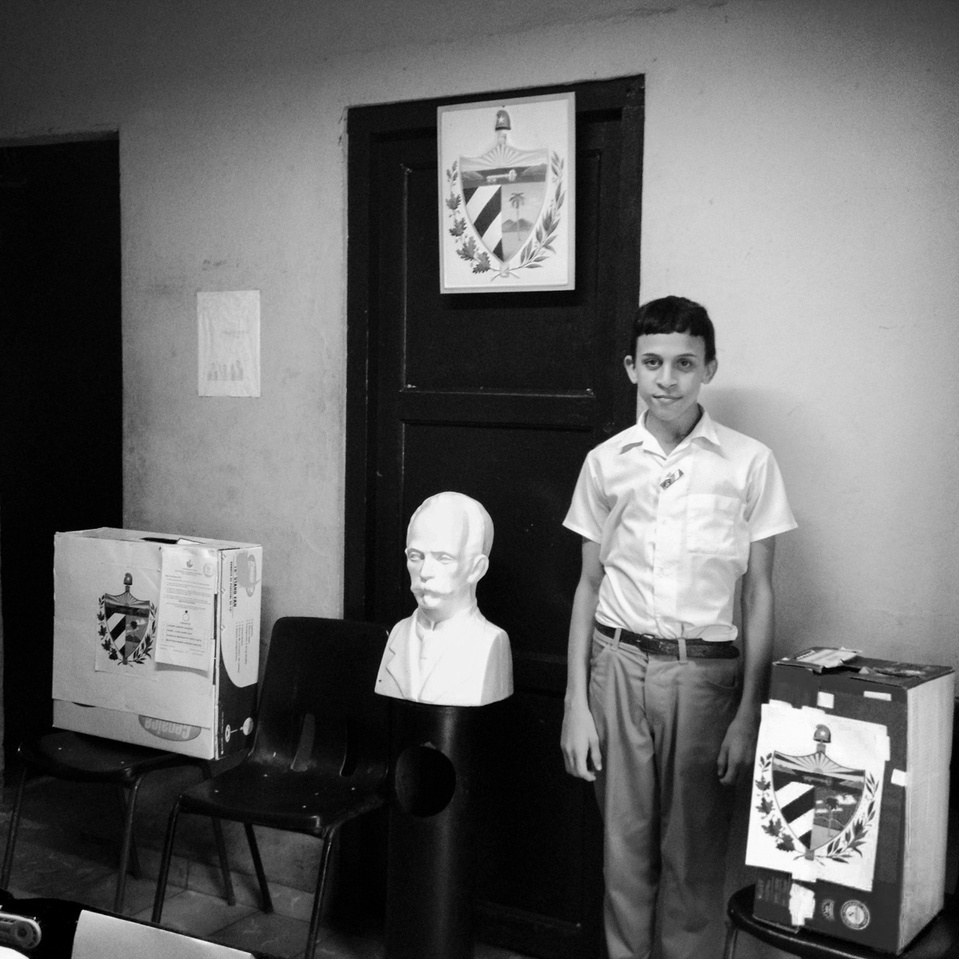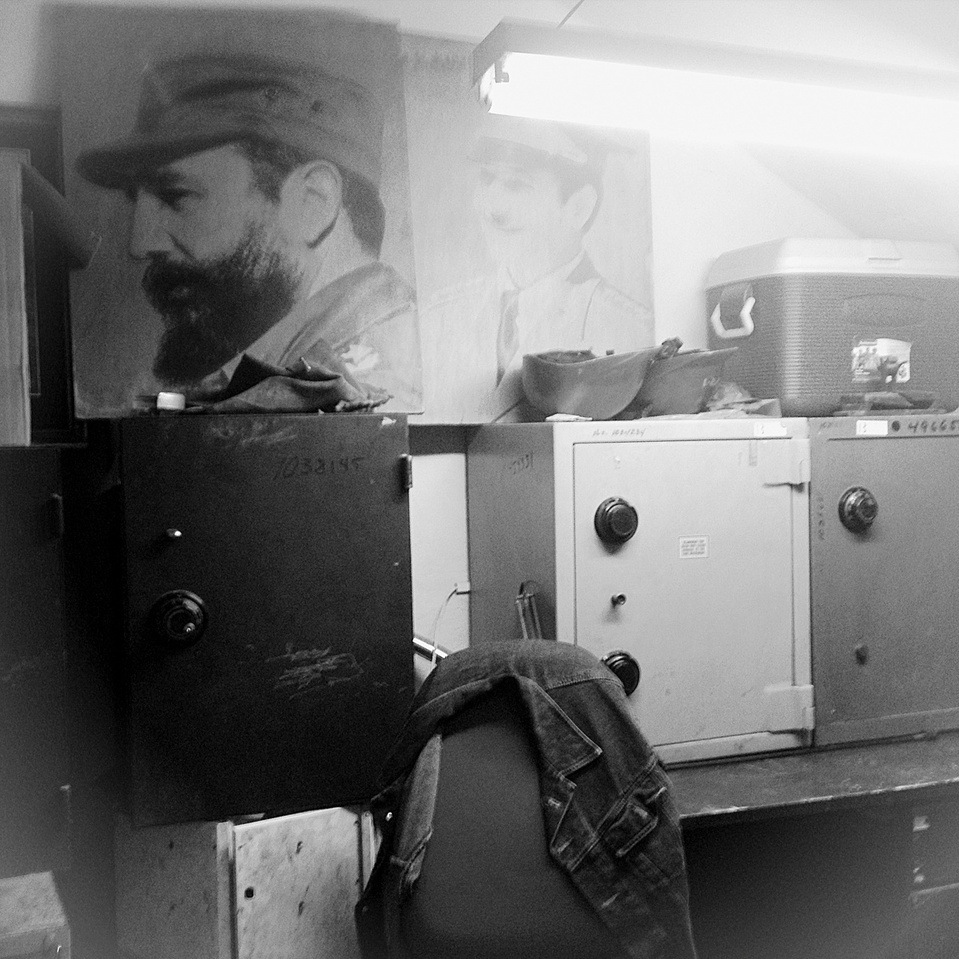 Serie PAN CON CROQUETTA source: Kirstin Schmitt and Lensculture
LM: You have a great body of work dedicated to Cuba, primarily still photography. Which ones mean the most to you? Walk me through those.
Oh! That are several. Rather, I'll tell you more about my second project.
After my first series "PAN CON CROQUETTA" I found out, that location is not really a concept of mine, rather a coincidence.
Coincidence is my most powerful source. Ideas rise out people and places that come across my path during daily life. At the beginning, I don't know why someone fascinates me, but they make me want to discover their individual tension. In the process, a psychological leitmotiv crystallizes out an overarching topic. I am interested in universal themes (beyond national borders) focusing on what connects us as humans. In between stages, liminality, transience, faith or transformation are themes that run through my works. Cracks on the surface. The break between the visible and the invisible: I am driven by the question, how can one make the metaphysical, internal processes or premonitions visible?
The same case is for my ongoing long-term project WAITING FOR THE CANDY MAN (since 2014). The project was born and learned how-to walk-in Cuba and turned adult in Europa and Asia. In 2019 I invited Juan Aristides Otamendiz as a guest artist to contribute with wonderful photos he had been taking in Nepal.
WAITING FOR THE CANDYMEN is allegory of Waiting: Waiting for tomorrow, waiting for the right moment, waiting for someone or something that brings redemption – perhaps…
I like this series a lot. Because waiting puts us humans on the same plane regardless of our personal situation: We all are waiting for someone or something! You know, the ancient philosopher and former slave Epictetus considered: "Not things burden us, but our attitude toward things".
Waiting fascinates me, because is an intermediate state: The old has not yet been completely stripped, but change is in prospect. However, waiting manifests itself not just in standstill but also in motion. Sometimes we wait all our whole lives, while we are doing other things. So, waiting is emotionally very dynamic because we may oscillate between patience and impatience. Hope and fear. Victory and defeat. Therefore, waiting is not just a physical condition but even more a spiritual and emotional circumstance.
Often we spend a lot of time waiting at bus stops, in offices or at the doctors. But the pure waiting - without distraction by surfing, playing & chatting - dies. Many of us cannot even stare at a wall or just watch other people. Our brain has few neutral gears anymore. Every free minute is stunned with the electronic devices. But the wait -as unpleasant as it might be, the wait has something positive. It is a moment of contemplation. A pause. Breathe in and breathe out. We need these productive phases of doing nothing and boredom to win space. It is a danger that we lose this ability. We need the wait, because it is a motor for new ideas, inventions and creativity. But keep people waiting is also an instrument of power and a tool of domination and control.
Depending on our personal spirit, the wait may turn into agony or not. This duality of the wait, that can be so destructive and creative, fascinates me. I ask myself what if? when the wait turns into a chronic condition. A collective chronic circumstance - what if we don´t wait anymore?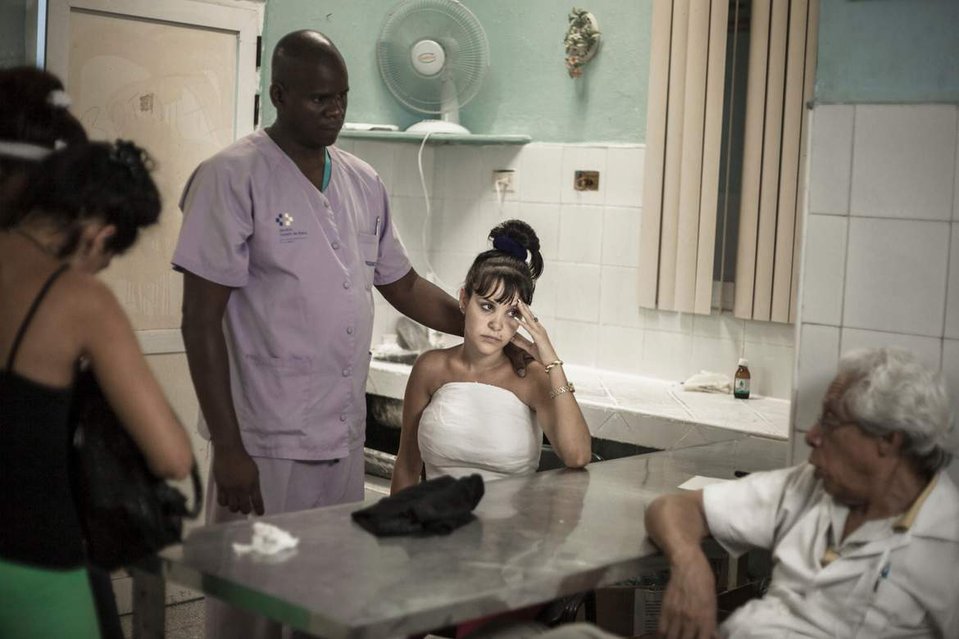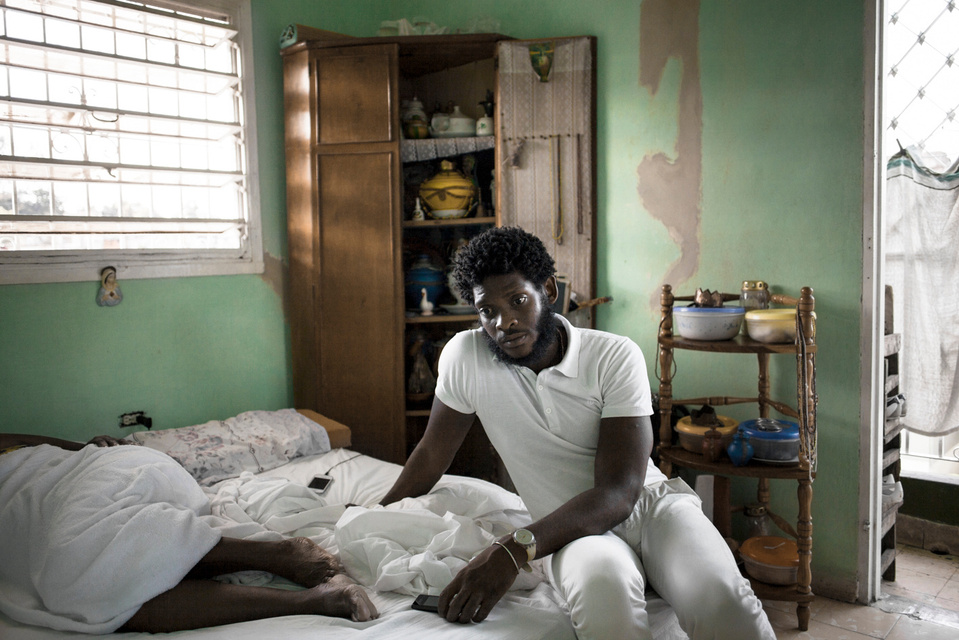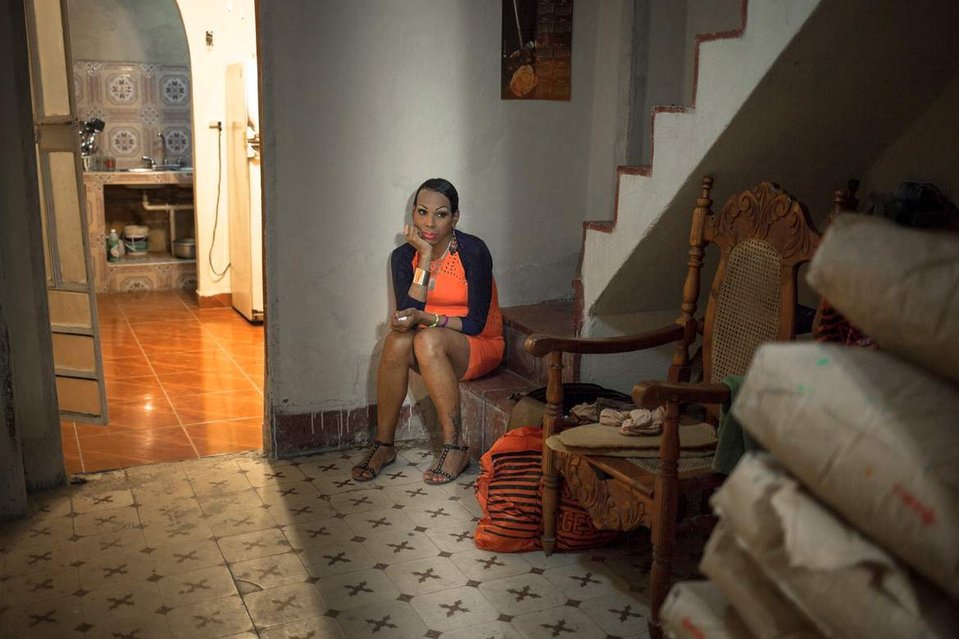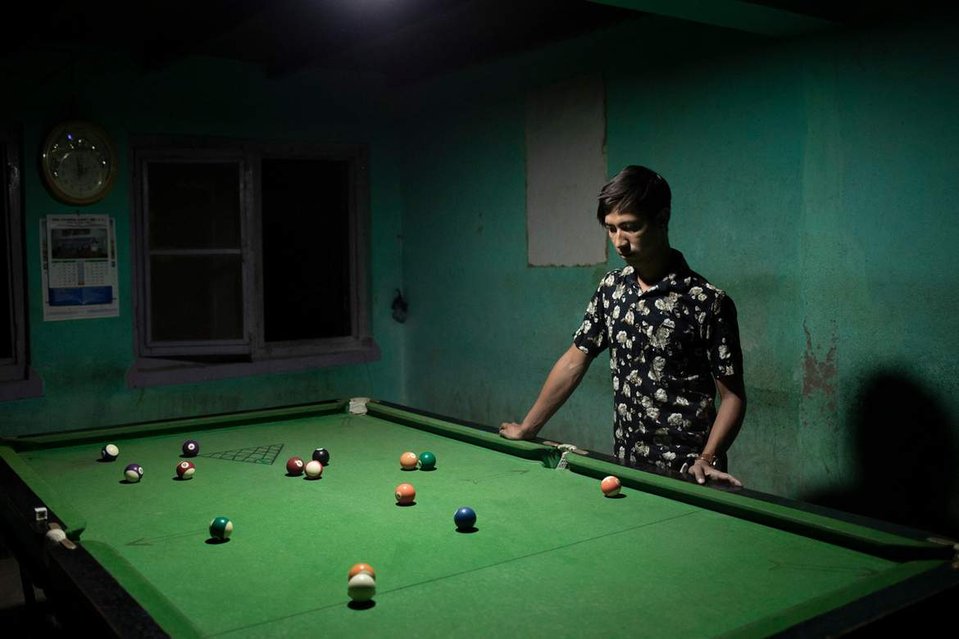 Serie WAITING FOR THE CANDYMEN by Kirstin Schmitt
The series WAITING FOR THE CANDYMEN greatly illustrates my workflow, which is always quite organic. To start a new project, I often work with a new camera or lens. New technology forces to break new ground. At the beginning I let myself drift and take photos without aim or purpose. For one of the photos in the series, I waited 6 hours at one place because I had a premonition: Here, something interesting will happen at some point.
During editing I randomly place my favorite pictures next to each other, trying to find out what they have in common. Why are they speaking to me and not others? At some point a topic pops up. From that point forward, I develop a visual concept that I follow. With the series as a work in progress, I won first place (Art / Candid) at the SONY WORLD PHOTOGRAPHY AWARD in London in 2016. If you compare today's series with the one from back then, you may see now it is much more consistent in terms of the visual language. Some photos of the award-series I dismissed after, because they no longer fit into the visual concept.
Although my work methodology is a classical documentary candid style (just be there, no staging, no instructions, no retouching, no manipulation, etc.) I consider my work as fiction. I am seeking maximum authenticity and emotional charge, which is not to be equated with reality. Rather, I love to reinterpret reality.
Perhaps the audience does not see the same stories in my photos, but something completely different or nothing. That is what makes it so beautiful and rich. Art unfolds beyond the reality from which it was created
LM: I know you are a founding member of the collective Sailor's Yarn, which was talked about in a preview interview with fellow member Juan Aristides Otamendiz and that as a group you are developing different projects. Please, tell me which is the most recent project you are working on, what is it about.
KS: Juan Aristides Otamendiz and I are working at the moment in two new projects. CUENTOS NAUFRAGOS are photographic poems in form of collages. The series is a chapter of work cycle "MUNDO POR ADELANTE - el futuro no es nuestro; cuentos en varias angustias y quizás algunas esperanzas." It deals with worlds which seem to have lost their natural balance. CUENTOS NAUFRAGOS (since 2020) was created in winter/spring during the lockdown with images naufragando in our photo archives. The series was nominated in London as a work in progress for the LATIN PROFESSIONAL AWARD by the Sony World Photography Award and will be showcased as outdoor exhibition from October 30th until November 22nd of this year (2020) at the Giardini di Porta Venezia in Milano at the PHOTO VOGUE FESTIVAL. Since the next lockdown continues, we keep working on the series.
Art carries the soul across abyss. In these terms, our second project large-format photo installations deals with flight and uprooting through migration. The starting point for the works has been the need to process of our personal experiences with the family trauma caused by escape.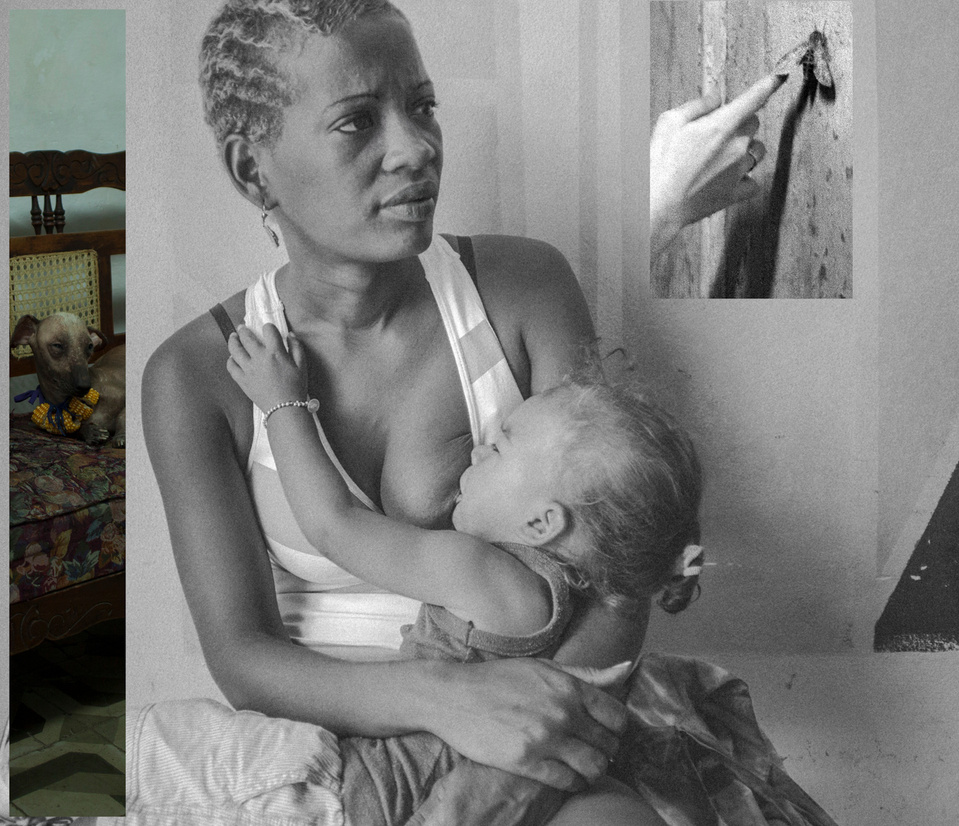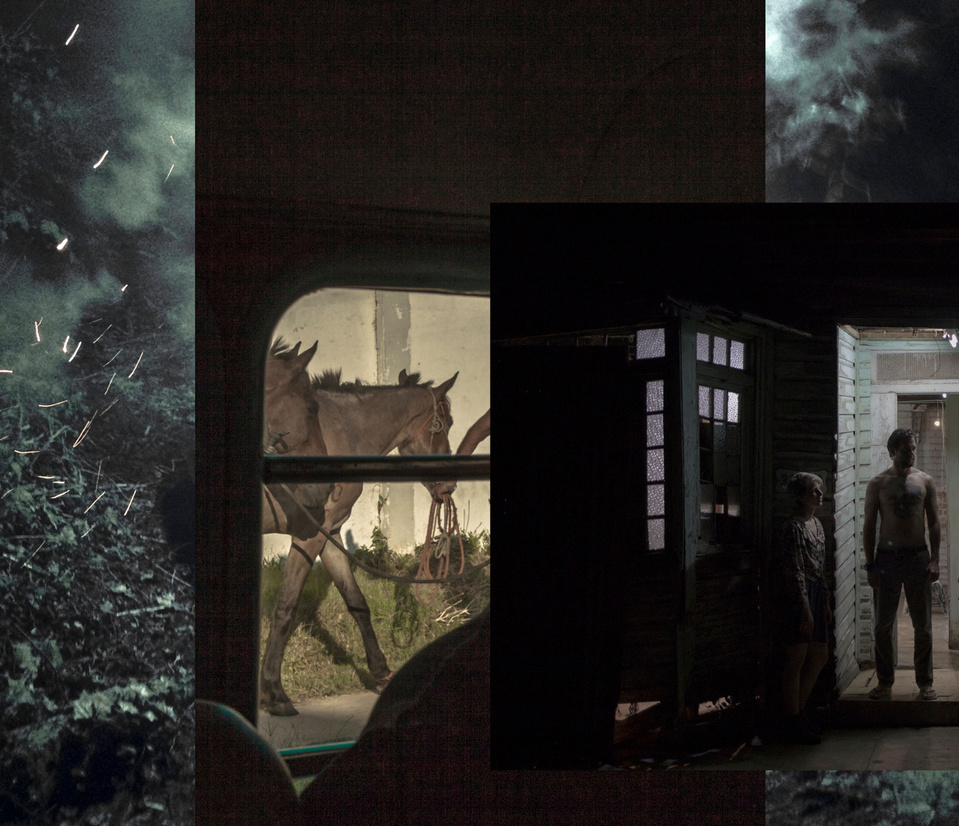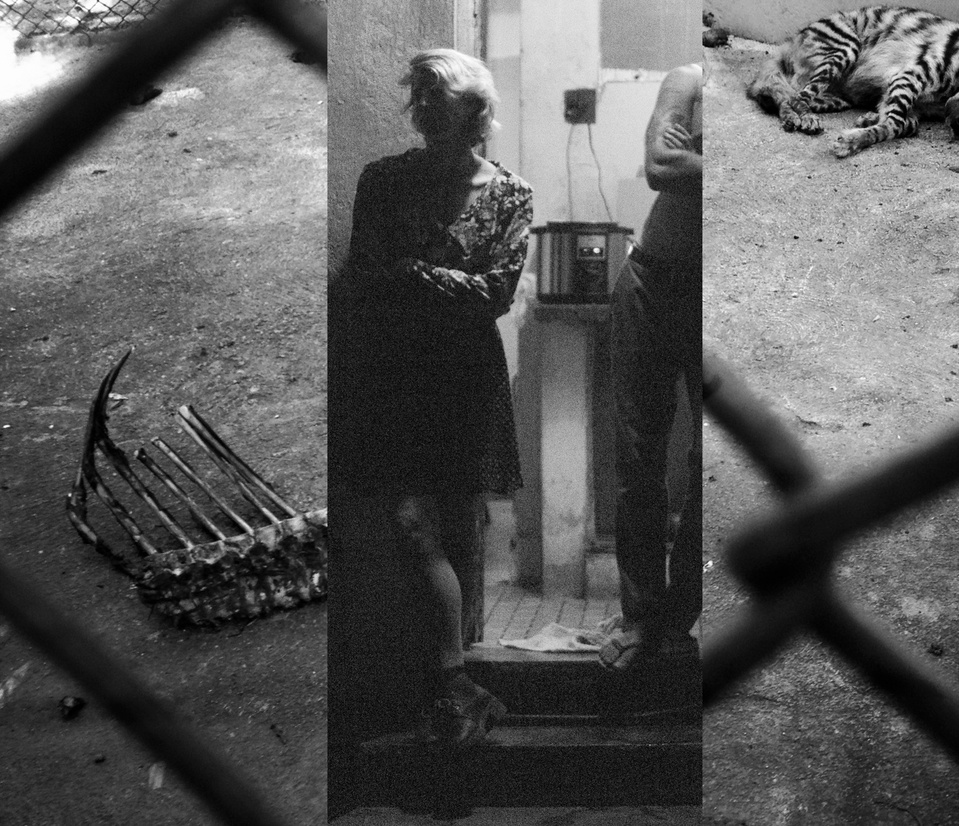 Serie CUENTOS NÁUFRAGOS by Kirstin Schmitt
LM: One of the requisites to be interviewed in La Manigua is that everyone must disclosed their influences, or no interview will be published. Nah, I'm joking. But can you tell us what inspires you to create and who you consider as a major influence in your career?
KS: I am very impressed by writer Milan Kundera. He is a master of inductance, who´s able to draw the universe and the soul of his characters with one gesture. Also, I love the poems of Nicolás Guillén. They are so sensual, cruel and tender at the same time. Despite the diversity of their work, both artists have in common the ability to find beauty in the hardness and violence. Nevertheless, they do not glorify or expose their protagonist to ridiculousness or indignity.
Over all, I am particularly inspired by "Lebensgefühlen," a German concept that does not really have an English translation [but roughly means an awareness and attitude toward life]. The people who inspire me most touch me in real life. - Not always necessarily in a positive way. These can be lifelong friendships or short encounters with strangers, regardless of space or duration. A very important person who inspires me a lot is the Cuban Gran Maestro of Contemporary dance Yoerlis Brunet. He is my dear friend, teacher, padrino and muse. Since 2012, he appears in one form or another in most of my work. Imagine, he even made it into the German documentary film Adelheid, Kornelius and Die Töde. Another strong influence is my family and my husband. I guess it's my biggest influences are always people who are tattooing my soul.
LM: Please, tell us what's in the future for Kirstin Schmitt and Sailor's Yarn.
KS: Our future is planning and renovating a house, building a table, inventing a new dish, all of these things make me happy. I could also become a gardener tomorrow if I were no longer allowed to make art. I wouldn't care, as long as I can build, think through, recognize, improvise or invent something. I think creating belongs to us as humans. It is a natural impulse and a need for all of us. Art is just one of the many ways to live out this urge. Nevertheless, art still has a special aspect: The alchemical process. A grace in a sense, because artists have the privilege to transform inner tensions and frictions with the world into an artwork.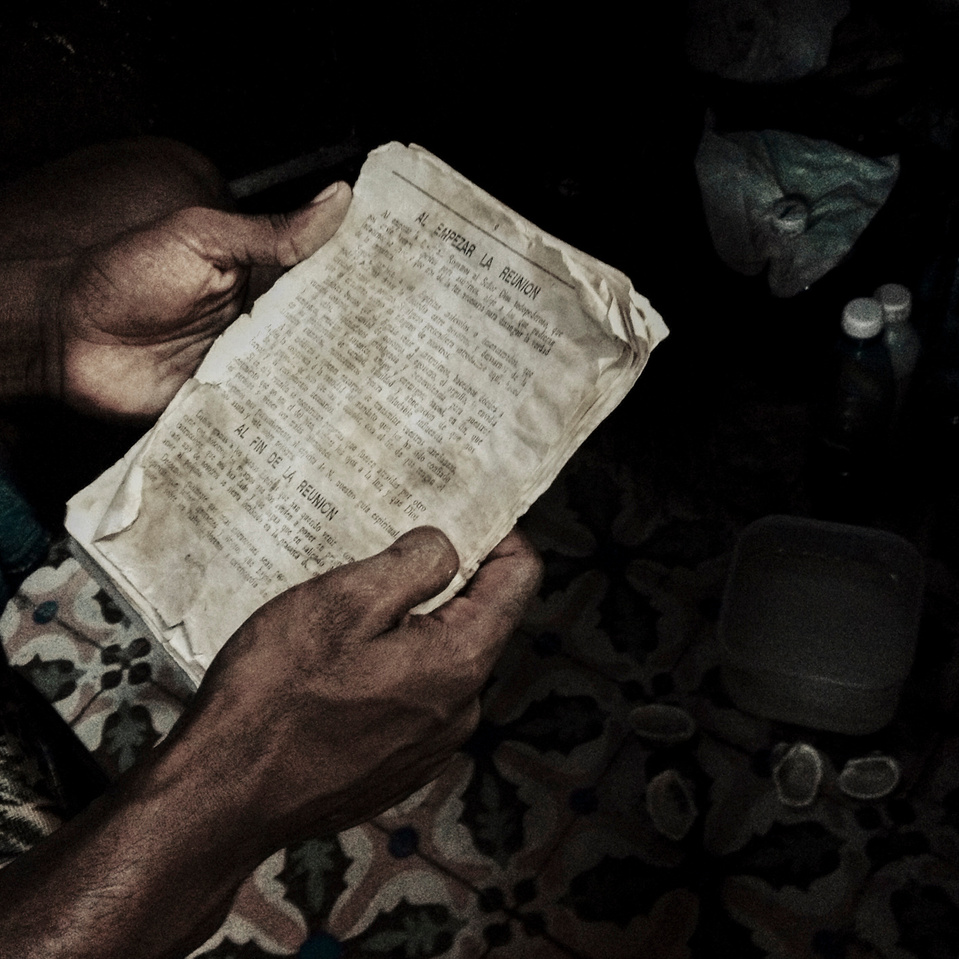 All photos by Kirstin Schmitt
Miami - Berlin
October 28th 2020
"Año de la Pandemia"