I remember it as clear as the day it happened. My dear friend Amy Rosenblum told me: You NEED to meet Steven Bollman and the emphasis in need dissipated any doubts I might have had about meeting this great photographer she was talking about. After all, we live in skeptical times. Oh but how glad I am that I listened, and not only listened, but reached out to Steven, Facebook friendship started, messaging back and forth, sometimes with unsolicited helpful insights into editing that not only made a difference, but inadvertently reshaped my vision. I owe much to Steven, and this he might not know, yet. Through him I also met one of my dearest friends in Miami and a companion for long night and day photography walks in the heat of south florida. Without getting too sentimental, Steven is one of those guys that you wish you'd meet. And I did.
La Manigua: Hi Steven, Welcome to La Manigua. It's a privilege for me to have you here on my blog. Tells us, where was Steven Bollman born, where were you raised, and how did you get started in photography?
Steven Bollman: I was born in NYC. Spent my early years in Jackson Heights, Queens and then at 8 years old, my family moved to Massapequa Park on Long Island. I received my first camera at the age of 11. It was a Kodak 110 Instamatic. Over the next year, my cousin who had a darkroom introduced me to the hands-on process of developing film and printing.
Launch Video of Almost True by Steven Bollman
LM: About a year ago you made a wonderful book called Almost True. How did the idea for the book come about and what can you tell us about it? What was process of selecting the photographs like? And why Almost True?

SB: The idea for Almost True came about from the idea that photos are often thought of as factual documents, which they are not. They rarely describe what was actually happening in the moment, and are open to interpretation. For me, the best photos are the ones that make you think, that have a sense of mystery and don't fully complete the thought or story. The quote that I found along the way that captured this idea so well, came from the playwright Harold Pinter who wrote in his play Old Times, "There are some things one remembers even though they may never have happened." I used this for the epigraph in my book, Almost True.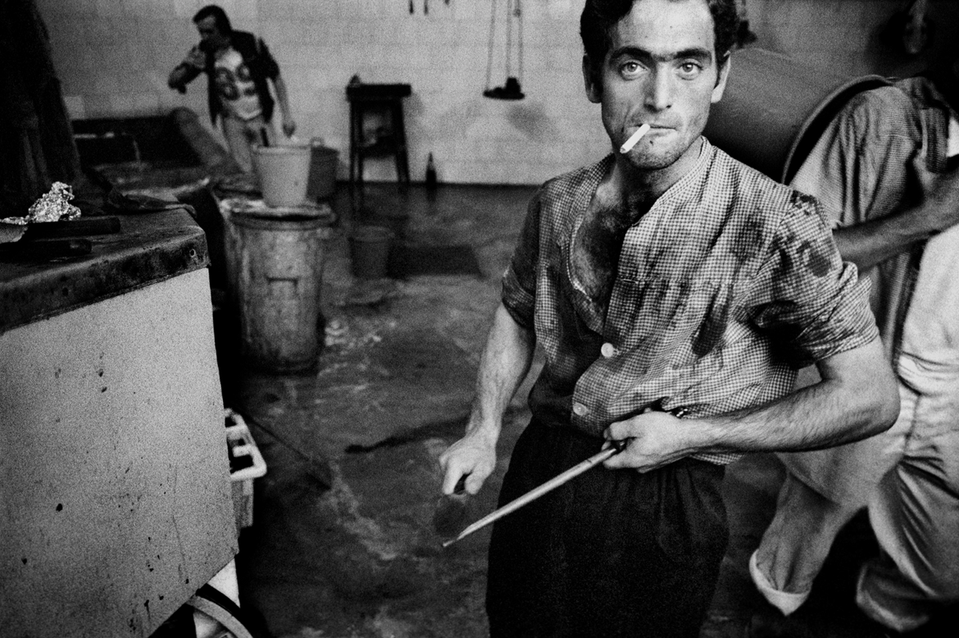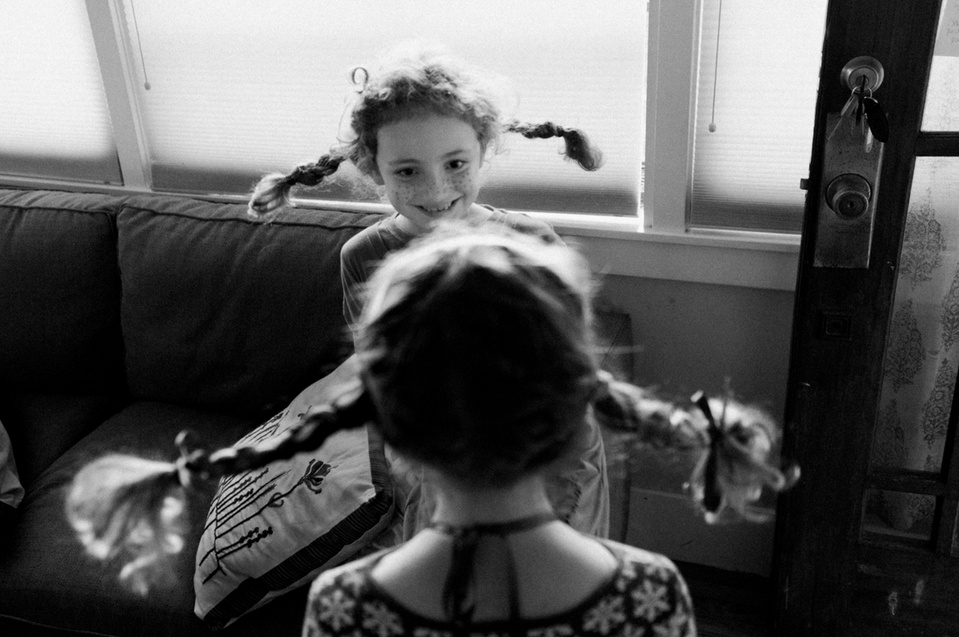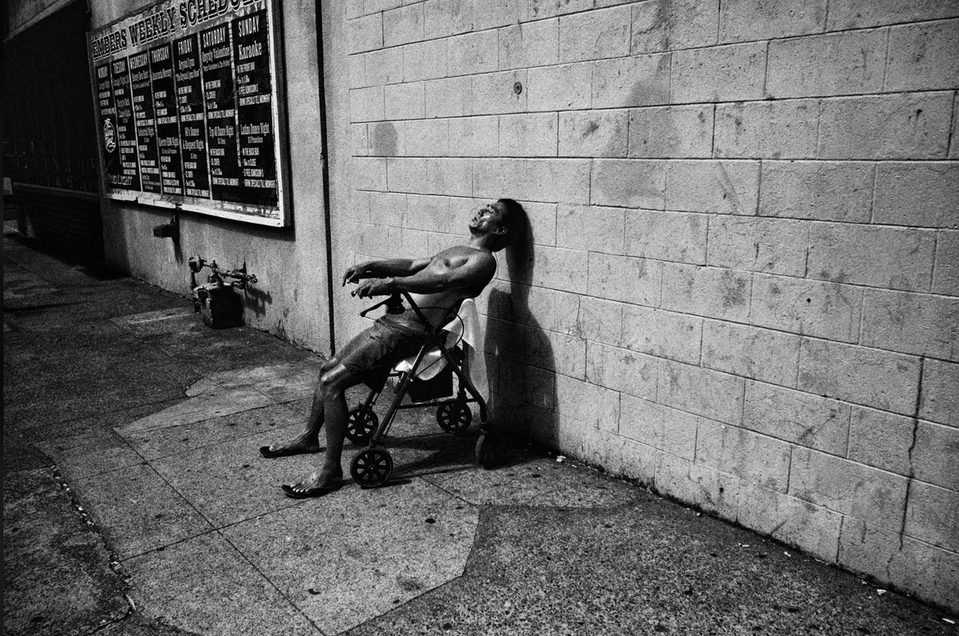 Photos from the Book Almost True by Steven Bollman
The editing and sequencing process was challenging, because I wanted to make a book that encompassed 33 years of work from disparate projects that didn't require time, place, or topic being the things that connected them. I did not want to make a catalog of the work, or a monograph. I wanted something that reflected the poetry that photography is capable of. I wanted to make a book that integrated the book design and photos. After floundering with trying to wrestle 81 photos into a cohesive statement, that wasn't gibberish, I decided to break it down into nine sections of nine photos each. This made much more sense to me and allowed me to consider a sequence that felt coherent using photos that otherwise had nothing to do with each other.

I know that editing is a terrifying place for some photographers, because it commits them to what amounts to a lasting statement of their work. I knew that I needed to edit and sequence the work myself, because it didn't make sense to me to have someone else assert their sensibilities and preferences on my behalf. I have always been very involved with all aspects of my work, from thinking about what and why I want to engage a project to shooting, film developing, and printing, and editing and sequencing, and finally book design. During the sequencing part of the project, I asked 8 or 9 people to sequence and edit the photos. I got back 8 or 9 different variations. Some very good, but what it made me realize, was this wasn't math. There were many ways to mold and shape this book, and I needed to make the book that aligned with my vision.
I'm a very DIY person by nature, so I accept the challenges and also accept the success and failures that come with it.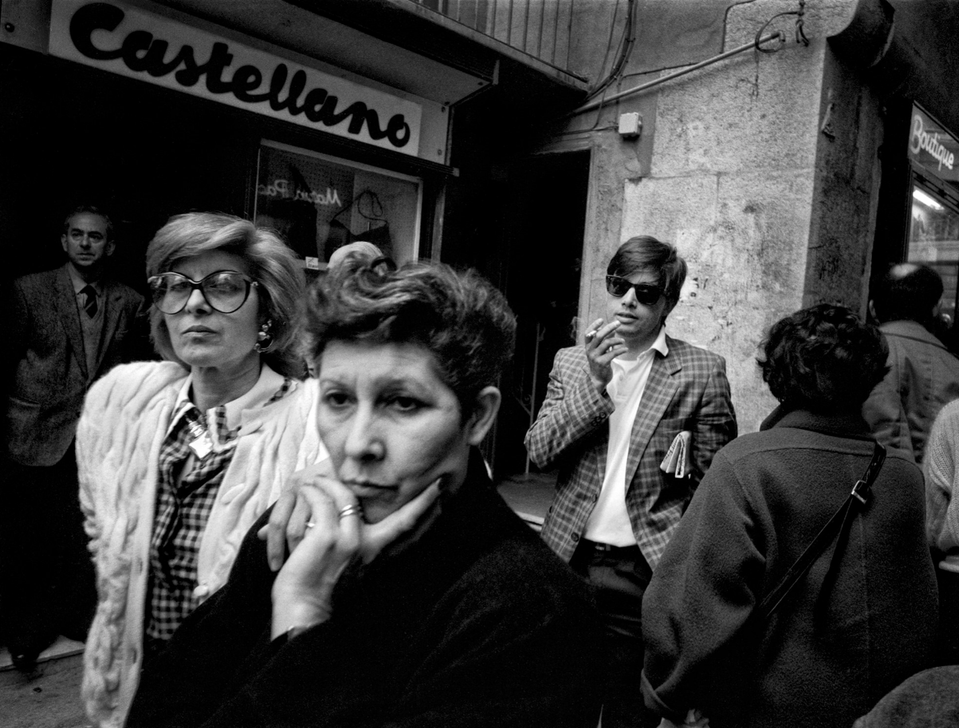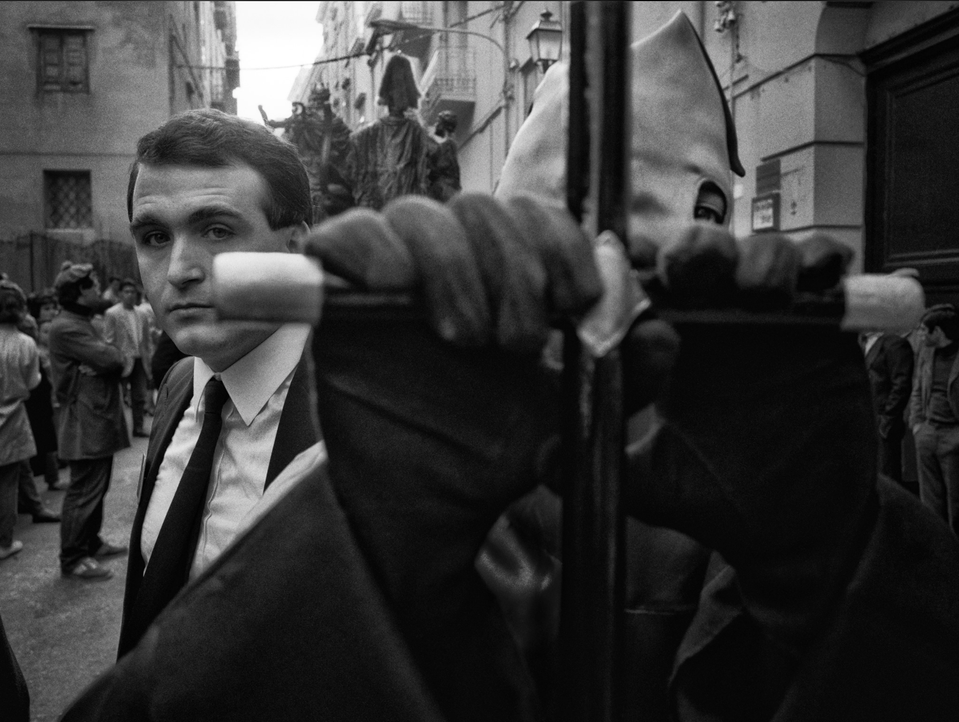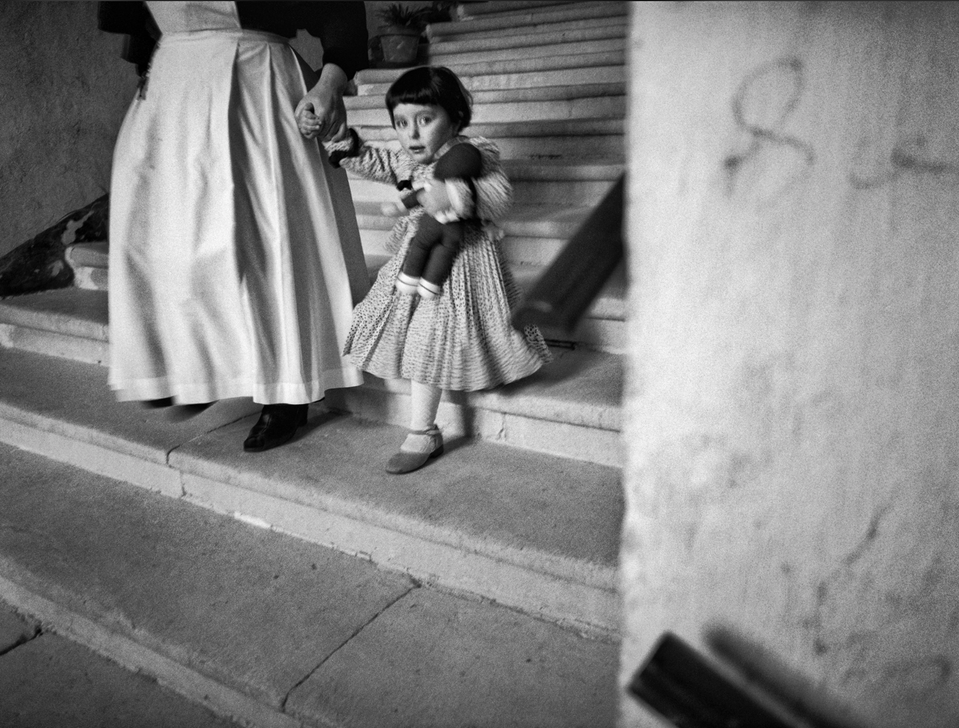 Serie Sicily-Religious Processions by Steven Bollman
LM: When I look at your photographic work, I feel there is more than one book. For example, your photographs of Sicily are simply stunning, and you are left wondering. It's like you opened up a window, but just enough to leave us intrigued. I wonder if you have thought about doing a book just about these photographs or the other projects that you have worked on. Have you? As a second part to this question: Can you tells us about other projects that are not shown on your website or are not part of the book?
SB: I've thought of putting together a book of the Sicily work, and perhaps someday I will. I think it there's enough there.

As for other work, the past 6 years were mostly taken up with helping my Dad who suffered from dementia and passed in August of 2019. I photographed his journey and documented the many illuminating and profound quotes and statements he made about his condition. He was a very thoughtful, and erudite person and I got to know him deeply at a very vulnerable and fraught time in his life. I have been working on a dedicated website of this work that merges photos, writing, video, and audio clips. I wanted to create a "book" that can live on the internet, available to all who may find comfort in dealing with this dreaded disease. So many people are impacted by memory care issues and it can be a very lonely place to be a caregiver, family member, or friend who is on the frontline. My hope is that my father's suffering will help others navigate this challenging part of life. I will make an announcement by November 2020 or so when it is time to launch it. This work is called, The Last Time We Were Here: A Farewell To Memory.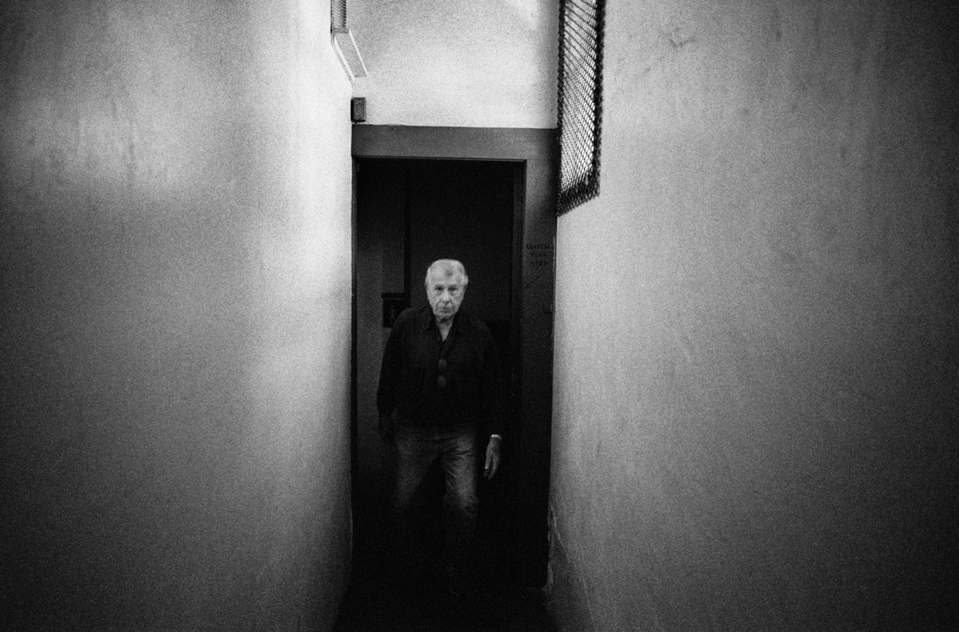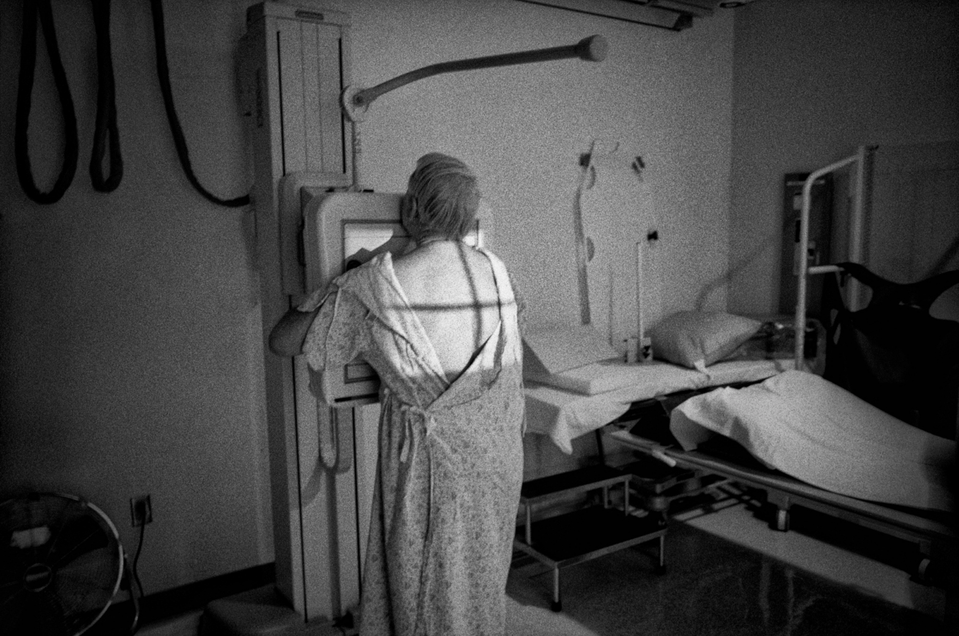 Serie The Last Time We Were Here by Steven Bollman
LM: Steven, I know your dad meant so much to you, and this question is difficult for me to ask. I never had a close relationship with my father, but I put a lot of effort in being the best dad I can be for my children. How did your dad influence your life, and did he have anything to do with your love for photography?
SB: The most profound lessons from my father came from watching how he approached life. He valued self-sufficiency and creative thinking and was a true MacGyver. He installed these qualities in me and always gave me full support for my interests and endeavors. We spent lot of time working on projects when I was a kid. He showed me you could have many different skills, that we weren't relegated to only one specialty.
In the end, he managed his life with a deep sense of dignity and independence, even as all of his abilities diminished. The core of his spirit: kindness and thoughtfulness, were there to the very end. What a teacher he was.
LM: I have recently discovered that my friend Steven Bollman is full of wonderful surprises. I did not know that you played music, but what's more surprising to me, you are building instruments. Guitars!!! How this happened? I'm speechless. Are you building any other instruments? Tell me the story.
SB: Well, I've worked with wood my whole life. I had a little workbench next to my father's when I was a child. I built furniture along the way and have always loved woodworking. I've also always loved music. My father was an opera singer, and we had other musicians in the family, so making guitars was a natural progression. I'm currently working on a violin for my niece, and a mandolin for myself. Then another guitar…
LM: I know you lived in Miami. I probably missed you by a couple of years. I think when I arrived in 1998, you had moved away. Can you tell me a little bit about your time in Miami? Do you still keep in touch with people you met in those years?
SB: I lived in Miami Beach twice. I was making objects / sculptures and was involved with the arts community. Two friends, Alfredo Triff, Gene Ray and me put together an Art intervention called Black Box that had an impact on the arts scene. We submitted a proposal to take over a gallery space operated by The South Florida Art Center for a thirty day period. We handed over curation to four regional curators, who presented four artists for four one week exhibitions in a gallery space that included a cafe, international news stand, art book store, and music store. Also, every night there was a different performance ranging from musicians, poetry slams, lectures, rare art film screening and more. It electrified the community. I have some of my fondest memories from that time and hold those friends in the highest regard.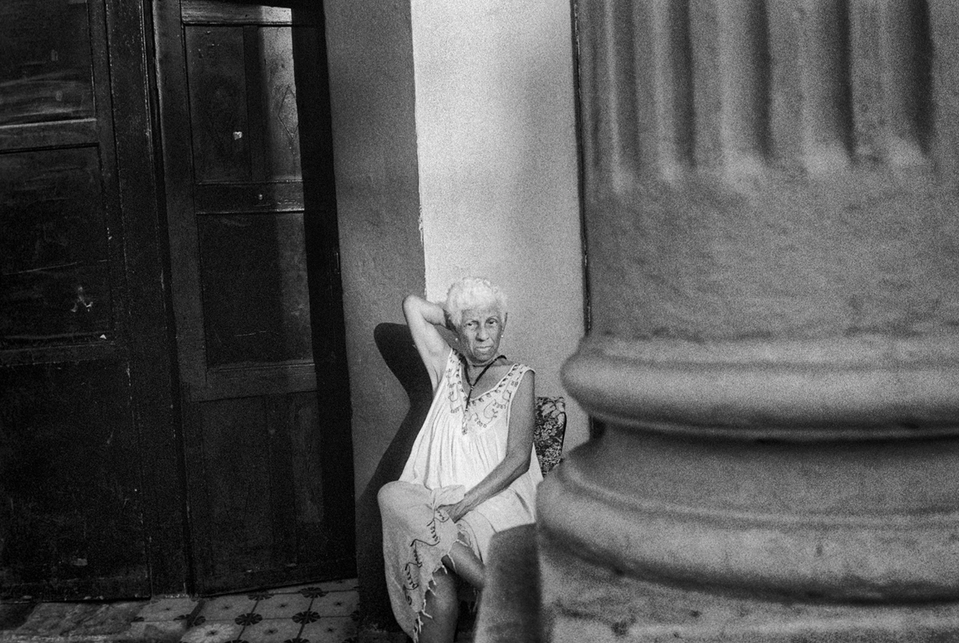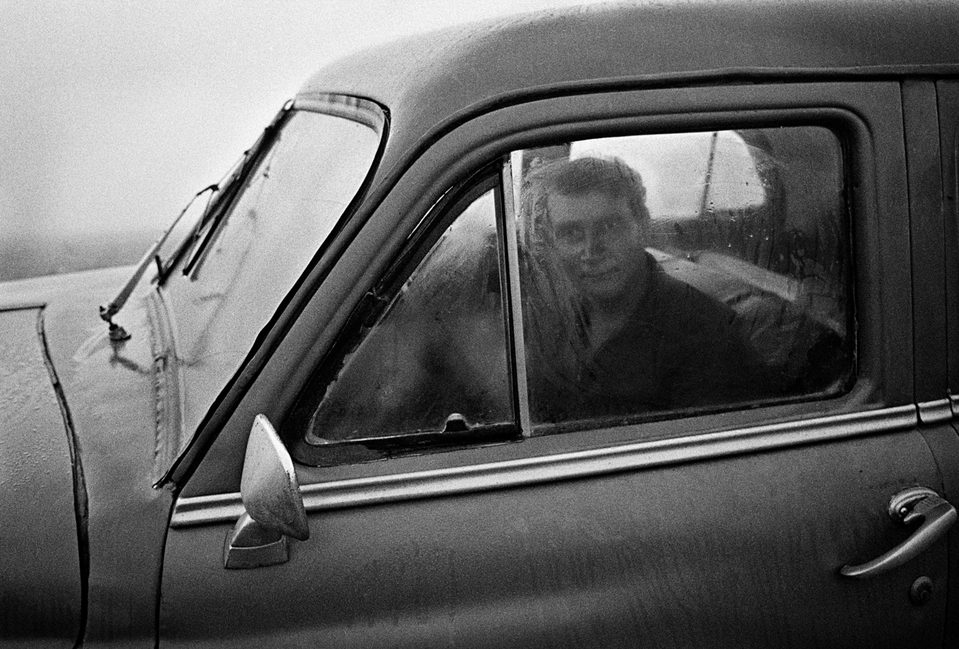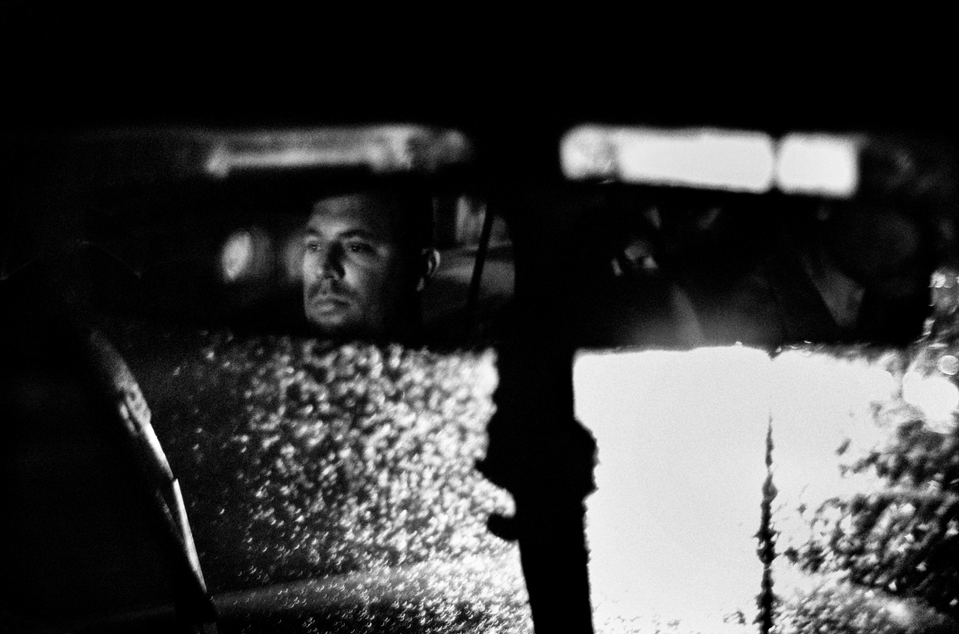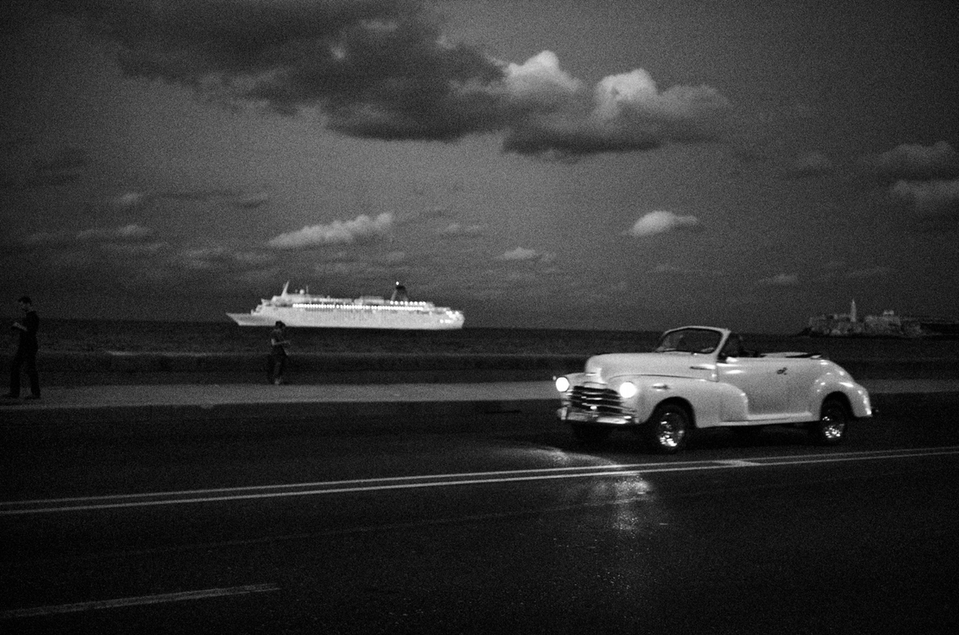 Serie InFidelidad: Cuba in Transition by Steven Bollman
LM: Let's talk about photography. Can you tell me what has in meant for you and your life? Do you still have the same passion about it?
SB: I still love taking photos. In fact, more than ever. It suits my life and many interests more than any other single activity.
LM: Steven, we are living difficult, polarizing times. What is in your opinion the role photography is playing to change the world? Do you think that we are effecting change?
SB: I think photography is always necessary. It is a good tool for connection and helping to understand the world. Photography can definitely effect change, it always has, and I expect it always will.
LM: What can we do as photographers to stay honest, and keep photographing without taking sides? Should we take sides or stay true to journalism and just document?
SB: People can stay honest by staying honest. I don't think anyone is ever completely neutral. We all have biases that are inescapable.
LM: In my opinion we all have people that have marked our lives and careers. Who has influenced you the most? And how do you think they have influenced you?
SB: My earliest influences had the most foundational impact on me. They are W.Eugene Smith, Josef Koudelka, Robert Frank, Eugene Richards, Susan Meiselas, and James Nachtwey. The depth of of their commitment to their work has been inspirational.
LM: What's in the future for Steven Bollman? Can you tell us about your plans?
SB: I'm going to live in my van down by the river…
CSNY-Down River - Source (Youtube)
Miami-San Francisco
October 7th, 2020
"Year of the Pandemia"